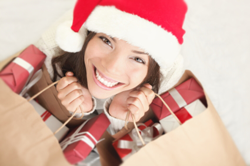 Caballo Horsemarket and the Pferdesporthaus Loesdau were giving away Christmas present for you and your horse. Twelve gifts were waiting for you:

1 Thermo Blanket, 1 Soft Padded Halter 'John Webb', 1 Baseball-Cap L-Sportiv, 1 Body Brush, 1 Spats, 1 Winter Hat (Thinsulate), 2 Peaked Caps, 2 Riding Socks, 2 Key chain made from horse hair.
Thank You and Congratulations!
We want to say thank you to all participants of our christmas raffle. Hundreds of people sent us their most beautiful picture. There are even so much good pictures, that our jury had a really hard decision to make.
And here are the 12 best pictures of our winners
Click on a picture to see the picture in full size.
Sabrina B. from Remschedi
Jürgen E. from Ravensburg
Julia W. from Bedburg-Hau
Franziska M. from Sigmaringen
Lisa K. from Kleinkarlbach
Cynthia H. from Dietmannsried
Daniela P. from Halle/westf
I won, what to do now?
You don't have to do anything! We will send out an email to all winners soon. Your gift will be sent to your states postal address within the first week of january.
Equitation Equipment

The prizes for our raffle were generously supplied by Pferdesporthaus Loesdau.
Hot Tip: find more great equitation equipment and Christmas present at the Online Shop Reitsport Loesdau.
Your privacy is important to us
We take your privacy as serious as our own. We will never share your personal information with anyone, except under the limited circumstances required by law.
For more details, please refer to our privacy policy.