What our clients say
Satisfied customers are the best reference for a competent and successful horse agency. So please have a look at our clients' opinions and experiences with Caballo Horsemarket and get an impression of our work.
Please also provide us with your experiences with Caballo Horsemarket to share with our other customers. Thank you very much!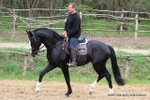 Sold to South Carolina
"Thank you for your assistance and help, only wish I have found your web site earlier.
Nevertheless, if I come a cross to sell another horse I will know where to go.
Thanks again, and all the best to your business."

Frank B.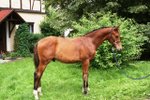 Verkauft nach Italien
"Thanks for that great foal."

Guida L.
Further information about the agency